Apprenticeship is, in simple terms, a state-affiliated training program offered in conjunction with employer sponsors and local educational agencies. Valley Career & Technical Center provides apprenticeship-related instruction for the area encompassing Augusta County, Staunton, Waynesboro, and Highland County. On occasion, the Center also serves apprentices from surrounding areas such as Rockbridge County.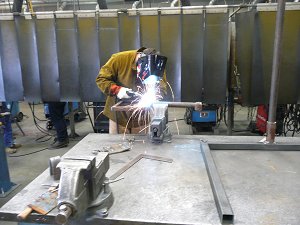 Benefits of Apprenticeship: A paycheck, hands-on career training, an education, a career, and National Industry Certification.
Examples of Apprenticeable Occupations For Our Area:
A number of area businesses and industries sponsor apprentices. Although many skilled and technical trades are apprenticeable, the two trades most heavily represented at the Center are industrial maintenance mechanic and machinist. The Center does receive some state funding for apprenticeship training. The registering agency website for the Virginia Apprenticeship Program is www.doli.virginia.gov/apprenticeship/registered_apprenticeship.html . Locally, the Apprenticeship Representative is Faith Simmons. The office is located in Verona, Virginia and the telephone number is 540 248-9280. Following registration, apprentices are eligible to attend apprenticeship classes at VCTC.
Click on Links Below for Videos from the DOLI
From an Apprentice Perspective
For further Apprenticeship Resource Links and Information, see below: