School Nutrition Promotions and Themes
The SNP is committed to working with the school community as an integral part of the academic environment to provide nutrition education for students that enable them to make lifelong healthy choices.
Farm to School Month
October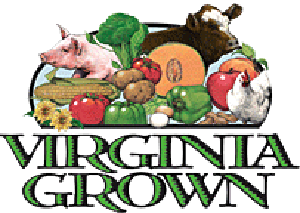 Farm to School is a program that connects our schools with local farmers. By buying products from local farmers, schools can:
Help sustain local agriculture, family farms and businesses

Boost the local economy and protect our environment

Let kids taste fresh locally grown products
Farm to school enriches the connection communities have with fresh, healthy food and local food producers by changing food purchasing and education practices at schools.
Local farmers have an opportunity to teach students about where their food comes from and how it grows. Knowing these things, students are more likely to try locally grown products.
Barriers to Farm to School programs typically have been:
Often times small farm operations do not have a means for delivering products.

Small farms rarely have the amounts of products needed by large school systems – with advance planning, barriers can be overcome.
Augusta County School Nutrition supports local farms and purchases local products not only for Farm to School Month but throughout the year, whenever available.